Alexey Noskov (PhD). GIS and Remote Sensing Researcher and Developer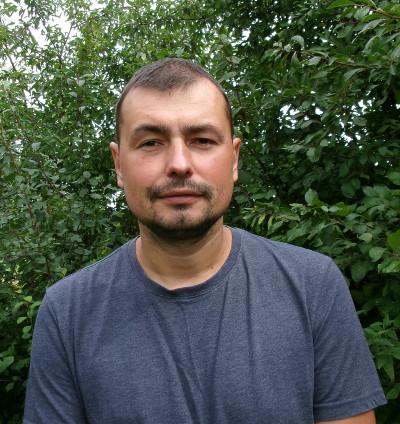 Personal web-page: a.n-kov.com Email: Address: Im Neuenheimer Feld 348 Raum 09, Heidelberg, Germany Tel: +49 6221 54-5506 Skype: Alexey Noskov Heidelberg
Main recent research areas
3D Generalization and Geo-Visualization of Urban Environment (specifically Buildings). Spatial Data Quality and Quality of WebGIS Services Assurance. Spatial Data Fusion. Web and Desktop GIS Development. OpenStreetMap (Processing of Big Data Files and Intrinsic Quality).
Affiliation
PostDoc (since Oct. 2016) at GIScience research group of Heidelberg University, Germany (https://www.geog.uni-heidelberg.de/gis/noskov.html, leader of the group - Prof. Dr. Alexander Zipf ):
The WeGovNow Project (wegovnow.eu) - Data Quality and Quality of Service Assurance and Improvement - Derived projects:
GSDR.GQ - Geo-Spatial Data Repository for "Grand Quality",
IGIS.TK - Integrated Geographic Information System - Tool Kit,
Tiles.CF - Tiles Common Framework.
Academic background
10/2012-09/2016: PhD., "3D Generalization of Urban Environment" (Supervised by Prof. Dr. Yerach Doytsher) Israel Institute of Technology (The Technion) (Department of Mapping and Geoinformation Faculty of Civil and Environmental Engineering), Haifa, Israel.
06/2007 - 05/2011: Research fellow at Research Laboratory of Geoecology of the Northern Territories, Faculty of Geography, Lomonosov Moscow State University, Russia.
09/2002 - 05/2007: M.Sc., Lomonosov Moscow State University (Department of Cartography and Geoinformatics Faculty of Geography), Russia.
Awards and Activity
Activity
Chair, plenary session "Geospatial Data Acquisition by Remote Sensing Technologies for Cartographic Purposes", 7th International Conference on Cartography & GIS, 18-23 June, 2018, Sozopol, Bulgaria (https://iccgis2018.cartography-gis.com/wp-content/uploads/FINAL-PROGRAMME.pdf)
Member of Technical Program Committee, The Eighth International Conference on Advanced Geographic Information Systems, Applications, and Services, GEOProcessing 2016, April 24 - 28, 2016 - Venice, Italy (https://www.iaria.org/conferences2016/ComGEOProcessing16.html)
Main publications:
Book Chapter:
Noskov A., Doytsher Y., "Preparing Simplified 3D Scenes of Multiple LODs of Buildings in Urban Areas Based on a Raster Approach and Information Theory", Thematic Cartography for the Society, pp. 221-236, Springer International Publishing, ISBN: 978-3-319-08179-3, 2014. DOI: 10.1007/978-3-319-08180-9_17
Journal Papers:
Xuke Hu, Hongchao Fan & Alexey Noskov, "Roof model recommendation for complex buildings based on combination rules and symmetry features in footprints" International Journal of Digital Earth, Taylor & Francis, pp. 1-25, 2017 DOI:10.1080/17538947.2017.1373867
Noskov A., Doytsher Y., "A Linear Approach to Improving the Accuracy of City Planning and OpenStreetMap Road Datasets" International Journal on Advances in Systems and Measurements, vol. 10, Number 1&2, ISSN: 1942-261x, pp. 23-34, 2017. Internal-Link External-Link DOI: 10.5281/zenodo.1314636
Noskov A., Doytsher Y., "Triangulation and Segmentation-based Approach for Improving the Accuracy of Polygon Data" International Journal on Advances in Software, vol. 9, no 1&2, ISSN: 1942-2628, pp. 24-36, 2016. Internal-Link External-Link DOI: 10.5281/zenodo.1314451
Noskov A., Doytsher Y., "Hierarchical Quarters Model Approach toward 3D Raster Based Generalization of Urban Environments", International Journal on Advances in Software, vol. 7, no. 3&4,ISSN: 1942-2628, pp. 343-353, 2014. Internal-Link External-Link DOI: 10.5281/zenodo.1314441
Fully Refereed Conference Papers:
Works in-Progress
Accepted Fully Refereed Papers
Noskov A. (Accepted with minor revision) "Smart City WebGIS Applications: Proof of Work Concept for High-Level Quality-of-Service Assurance", ISPRS Annals (Double-blind peer reviewed), 3rd International Conference on Smart Data and Smart Cities October 4-5, 2018 Delft, Netherlands
Noskov A. and Zipf A. (Accepted with minor revision) "Definition of Contour Lines Interpolation Optimal Methods for e-Goverment Solutons", ISPRS Annals (Double-blind peer reviewed), ISPRS Technical Commission IV Symposium 2018, October 1 - 5, 2018, Delft, The Netherlands
Guido Boella, Elena Grassi, Adriano Savoca, Luigi Sanasi, Claudio Schifanella, Louise Francis, Axel Kistner, Andreas Nitsche, Alexey Noskov and Ioannis Tsampoulatidis "WeGovNow: an integrated platform for social engagement in shaping future cities" 4th Italian Conference on ICT for Smart Cities And Communities 19-21 September, 2018, L'Aquila, Italy
Noskov A. and Doytsher Y., "Rectilinear Approach to 3D Generalization of Building Models" Survey Review
Submitting for revision (about completion)
Noskov A., Papapesios N., Grinberger Y., Rousell A. and Zipf A. "Data-Type Model for Low-Level Inventory of Big Data Files: a Case Study of OpenStreetMap Full-History Dump," Chapter in Book "Spatial Planning in the Big Data Revolution", IGI Global
Xuke Hu, Hongchao Fan, Alexander Zipf, Alexey Noskov, Zhiyong Wang and Jianga Shang "Enriching Semantics of Geometric Maps by Using Constrained Attribute Grammar and Bayesian Inference" International Journal of Geographical Information Science